Diamond Film
PRECISION

DIAMOND

& CBN

PRODUCTS




PHONE

480-966-9311

E-MAIL






Diamond Film offers a cleaner, more consistent alternative to diamond compounds or slurries. By replacing traditional slurries with our Diamond Films, you can reduce polishing time, achieve better edge finish and flatness, and eliminate slurry disposal problems.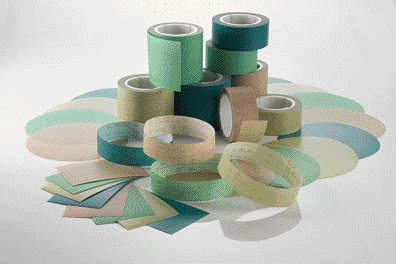 Diamond mineral bonded to a 5 mil polyester film backing. Designed for superfinishing and fast finish reduction on hard materials including thermal spray coatings, ceramics, carbides, chilled iron, granite and others.
Available Grades:1,3,6, 9, 20, 30, 45, 74, and 125 micron. Construction: Diamond mineral bonded to a polyester film backing. Available in belts, rolls, discs and sheets.